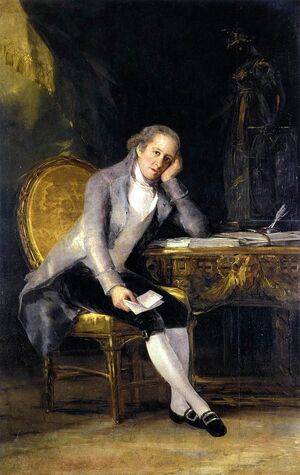 A writer is a person who produces literary content, including but not limited to stories, poetry, music and other literary art, advertising, procedures, and books.
Definition
Edit
Writer (writer), n. Writ"er [AS. wr***imacr]tere.]
One who writes, or has written; a scribe; a clerk. "They [came] that handle the pen of the writer." Judg. v. 14. "My tongue is the pen of a ready writer." Ps. xlv. 1.
One who is engaged in literary composition as a profession; an author; as, a writer of novels. "This pitch, as ancient writers do report, doth defile." Shak.
A clerk of a certain rank in the service of the late East India Company, who, after serving a certain number of years, became a factor.[1]
Profession
Edit
The word is almost synonymous with author.(Citation needed) Skilled writers are able to use language to portray ideas and images, whether fiction, non-fiction or creative nonfiction. A writer may compose in many different forms including poetry, prose, or music. Accordingly, a writer may rank as a poet, novelist, copywriter, composer, lyricist, playwright, mythographer, journalist, screenwriter for film or television, etc. (See also: creative writing, technical writing and academic papers.)
Writers' output frequently contributes to the cultural content of a society, and that society may value its writerly corpus – or literature – as an art much like the visual arts, music, craft and performance art.(Citation needed)
References
Edit
External links
Edit