"Richard Cory" is a narrative poem by Edwin Arlington Robinson. It was first published in 1897 in his collection Children of the Night.
Richard Cory
Edit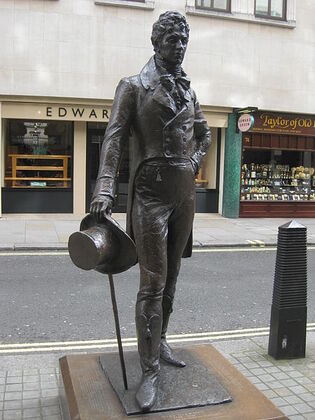 Whenever Richard Cory went down town,
We people on the pavement looked at him:
He was a gentleman from sole to crown,
Clean favored, and imperially slim.

And he was always quietly arrayed,
And he was always human when he talked;
But still he fluttered pulses when he said,
"Good-morning," and he glittered when he walked.

And he was rich – yes, richer than a king –
And admirably schooled in every grace:
In fine, we thought that he was everything
To make us wish that we were in his place.

So on we worked, and waited for the light,
And went without the meat, and cursed the bread;
And Richard Cory, one calm summer night,
Went home and put a bullet through his head.


The poem describes a person who is wealthy, well educated, mannerly, and admired by the people in his town. Through this story, Robinson introduces the classic theme of not judging people by their appearance; rather, there is more to a man than what appears on the surface. The idea that money cannot buy happiness is also suggested. The speakers are townspeople who admire Richard Cory.
In popular culture
Edit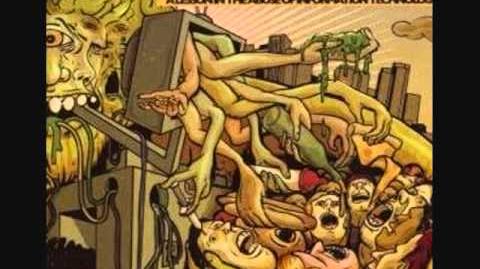 The poem was adapted by the folk duo Simon & Garfunkel for their song "Richard Cory", which has also been performed by Them and Van Morrison. The song has been played live by Paul McCartney and Wings, Denny Laine singing "I wish that I could be John Denver." The Simon & Garfunkel version of the song's ending differs from the poem in that the speaker still wishes he "could be Richard Cory", even after Cory has killed himself. The Latter-day Saint folk trio "3Ds" performed a musical adaptation of the poem in their 1970s album Rhyme Rhythm and Reason.
The punk band The Menzingers wrote a song entitled "Richard Coury," which was inspired by the poem. The difference in spelling from Cory to Coury is because the band has a personal friend whose last name is Coury.
External links
Edit
Texts
About
William J. Scheick. "Richard Cory," Magill's Survey of American Literature, Revised Edition. Salem Press, 2007. eNotes.com. 2006. Web, May 18, 2011.
This poem is in the public domain
Ad blocker interference detected!
Wikia is a free-to-use site that makes money from advertising. We have a modified experience for viewers using ad blockers

Wikia is not accessible if you've made further modifications. Remove the custom ad blocker rule(s) and the page will load as expected.