Penny's Poetry Pages focus on poetry written in English. Occasionally, though, we will print articles on poets who write in another language, either because of their international contribution to the art, or because of a connection (such as translation or influence) with poetry in English. The following list is in no way definitive nor representative of the contributions to world literature of any language group.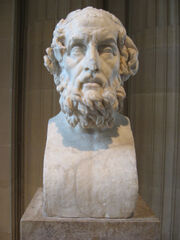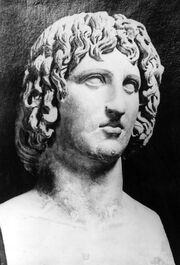 Du Fu (712-770)
Valzhyna Mort

(born 1981), United States
Simon Vinkenoog (1928-2009), Netherlands
Yehuda Amichai (1924-2000)
Mois Benarroch (born 1959)
Abraham Regelson (1896–1981)
Bálint Balassi (1554-1594)
Sándor Petőfi (1823-1849)
Indian languages
Edit
Yone Noguchi (1875-1947), Japan
Lucille M. Nixon (1908-1963), United States
Norwegian
Edit
Jan Erik Vold (born 1939)
Omar Khayyám (1048-1131)
Rumi (1207 – 1273)
Luis de Camões (1524-1580)
Kalidasa (circa 400)
Tomas Tranströmer (born 1931)
Malka Heifetz Tussman (1893-1987), United States
Aaron Zeitlin (1898-1973), United States
Mazisi Kunene (1930-2006), South Africa
Ad blocker interference detected!
Wikia is a free-to-use site that makes money from advertising. We have a modified experience for viewers using ad blockers

Wikia is not accessible if you've made further modifications. Remove the custom ad blocker rule(s) and the page will load as expected.