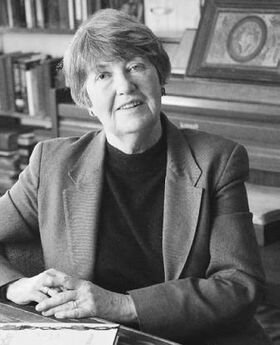 Lisel Mueller (born February 8, 1924) is a Pulitzer Prize-winning American poet.
Mueller was born in Hamburg, Germany, in 1924 and immigrated with her family to America in 1939. Her father, Fritz Neumann, became a professor at Evansville College. Her mother died in 1953.[1] "Though my family landed in the Midwest, we lived in urban or suburban environments," she once wrote.
She graduated from the University of Evansville in 1944 and has taught at the University of Chicago, Elmhurst College in Illinois, and Goddard College in Plainfield, Vermont.[1]
Mueller has written book reviews for the Chicago Daily News.[1]
She and her husband, Paul Mueller (d. 2001) built a home in Lake Forest, Illinois in the 1960s, where they raised two daughters and lived for many years. Mueller currently resides in a retirement community in Chicago.
Her poems are extremely accessible, yet intricate and layered. While at times whimsical and possessing a sly humor, there is an underlying sadness in much of her work. [2] [3]
Recognition
Edit
The Need to Hold Still (1980) received a National Book Award.
Alive Together: New & selected poems (1996) won the Pulitzer Prize in Poetry.
Publications
Edit
Translated
Edit

Except where noted, bibliographical information courtesy the Poetry Foundation.[4]
Audio / video
Edit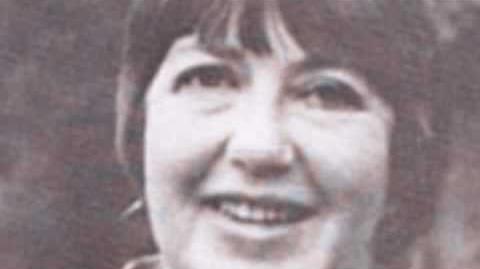 Except where noted, bibliographical information courtesy WorldCat.[5]
References
Edit
↑ 1.0 1.1 1.2 Lisel Mueller, NNDB. Web, October 29, 2006.
↑ Lisel Mueller at Western Illinois University Web site, accessed October 29, 2006
↑ Curriculum Vitae by Lisel Mueller 1992 at Academy of American Poets Web site, accessed October 29, 2006
↑ Lisel Mueller b. 1924, Poetry Foundation, Web, Jan. 29, 2012.
↑ Search results = au:Lisel Mueller + audiobook, WorldCat, OCLC Online Computer Library Center Inc. Web, Sep. 27, 2016.
External links
Edit
Poems
Audio / video
About
Ad blocker interference detected!
Wikia is a free-to-use site that makes money from advertising. We have a modified experience for viewers using ad blockers

Wikia is not accessible if you've made further modifications. Remove the custom ad blocker rule(s) and the page will load as expected.