Ceremonies for Christmas

 (1648) 
by
Ceremonies for Christmas
Edit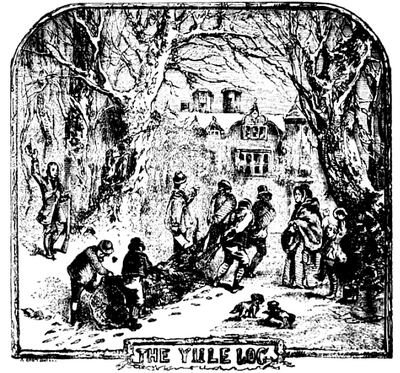 Come, bring with a noise,
        My merry, merry boys,
The Christmas log to the firing,
        While my good dame, she
        Bids ye all be free,
And drink to your heart's desiring.

        With the last year's brand
        Light the new block, and
For good success in his spending,
        On your psalteries play,
        That sweet luck may
Come while the log is a-teending.

        Drink now the strong beer,
        Cut the white loaf here,
The while the meat is a-shredding;
        For the rare mince-pie
        And the plums stand by,
To fill the paste that's a-kneading.


This poem is in the public domain
Ad blocker interference detected!
Wikia is a free-to-use site that makes money from advertising. We have a modified experience for viewers using ad blockers

Wikia is not accessible if you've made further modifications. Remove the custom ad blocker rule(s) and the page will load as expected.