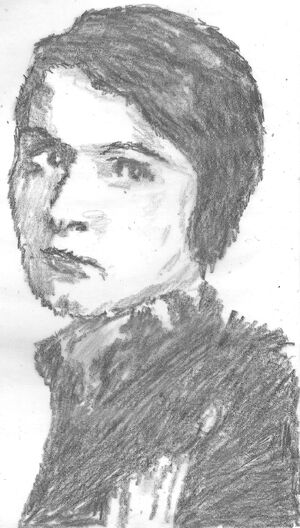 Audrey Wurdemann
Born
January 1, 1911
Seattle, Washington, United States
Died
May 20, 1960
Miami, Florida, United States
(aged 49)
Occupation
Poet
Nationality
American
Spouse(s)
Joseph Auslander
Audrey Wurdemann (January 1, 1911 - May 20, 1960) was an American poet. She was the youngest winner of the Pulitzer Prize in Poetry at the age of 24.
Wurdemann was the great-great-granddaughter of Percy Bysshe Shelley. She never attended grammar school, and entered high school at the age of 11.
Her first collection of poetry, 'The House of Silk,' was published when she was 16, sponsored by California poet George Sterling. She was a 1931 honors graduate of the University of Washington. After college she traveled through Asia.
She married American poet and novelist Joseph Auslander in 1932 and moved to New York City, where he taught at Columbia. They moved to Washington, DC when Auslander was appointed the first Poet Laureate Consultant in Poetry to the Library of Congress. She subsequently collaborated with him on the novels My Uncle Jan and The Islanders.
They spent their last years living in Coral Gables, Florida.
Recognition
Edit
Bright Ambush (1934) won the 1935 Pulitzer Prize in Poetry.
Publications
Edit

Except where noted, bibliographical information courtesy WorldCat.[1]
External links
Edit
About
Cite error: <ref> tags exist, but no <references/> tag was found
Ad blocker interference detected!
Wikia is a free-to-use site that makes money from advertising. We have a modified experience for viewers using ad blockers

Wikia is not accessible if you've made further modifications. Remove the custom ad blocker rule(s) and the page will load as expected.